Finally it's time to race again in whitewater! In Italy almost all rivers are terribly dry, but there is a very nice river near Rome that releases water only in the best hours on holiday days. Weird but true, here the water is released not just to create energy but also to "give life" to the wonderful Marmore Falls, one of the highest waterfalls in Europe (3 drops for a total of 165 meters). This waterfall has been built by the Romans in 271 b.C. to divert the course of the Velino river, which flows in the highland surrounding the valley: the problem was that the Velino generated a big swamp, not healthy for the people living around. So they built a channel to drain the stagnant water in the direction of the natural Marmore jump, from which the water plunged directly into the Nera river, a tributary of the Tiber.
So right after the waterfall, the Nera river starts to run into a very narrow and quite steep gorge: 2 km of class IV and very fun river!
Enjoy this short video:
Today, Saturday 24th March 2012, we just finished the race. Only creek kayaks were allowed to the whole run through non-trivial rapids. If you hit the right lines you can run all the river in less than 7 minutes. Since the water is always the same, this year I set a new record of the run: 6' and 17"...1st place! Usually kayakers enjoy this river taking it more in relax spending at least an hour per run. So if you end up in Rome, don't forget this sweet and fun run under the Marmore Falls. The water release schedule is published on the official website of the waterfall.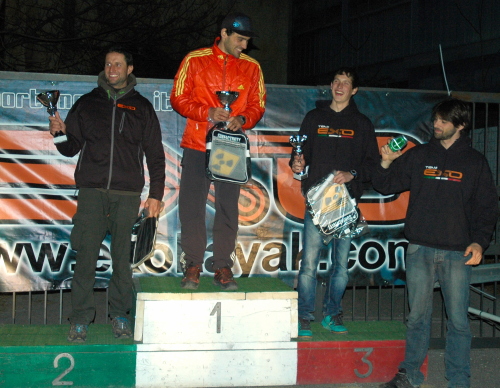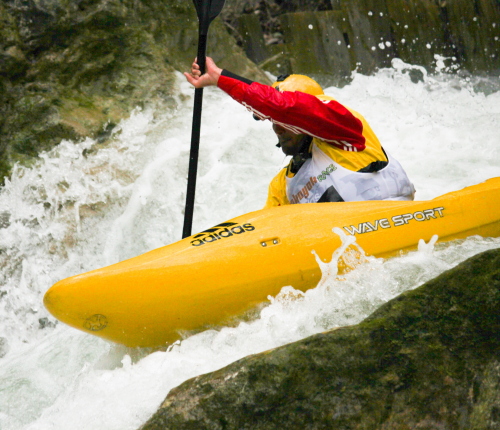 photos by: Simon Hehl