The first edition of the OutdoorMix, the multisport event in the Durance Valley (France), has shown its potential to grow this year. The organization has done a very nice job organizing all the races in time and respecting the expectations of all the kayakers looking for hard and technical races. A lot of others sport were involved in this edition of the outdoormix, like SUP, slack-line, climbing, kiting, longboard and hot parties during the cold nights!
Slalom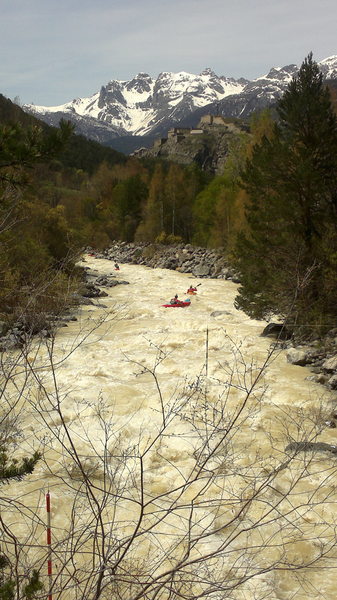 The first race was an extreme slalom on the Malafosse rapid over the old town of Briancon. After an hard qualification run, the final course has been completed with the best time by Sam Sutton followed by Eric Deguil with almost the same time. The course was quite difficult and steep with very small eddies and retentive holes.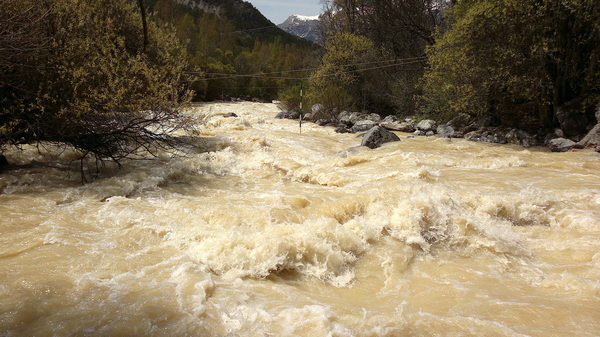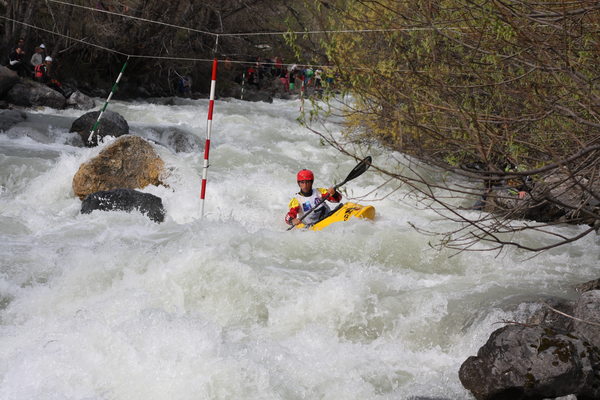 BoaterX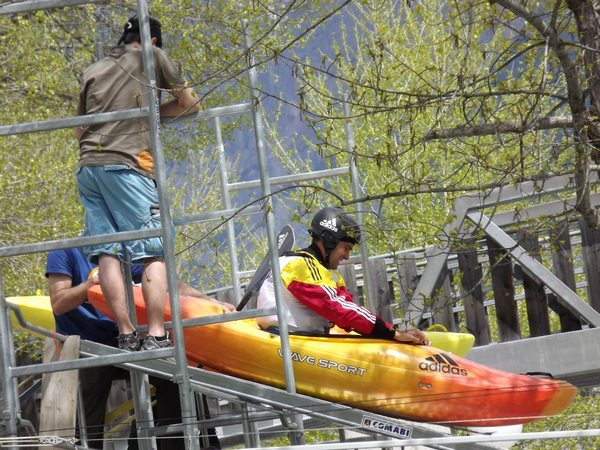 The second race has been a fun boaterX organized in the flooded slalom course of l'Argentiere la Besse. The start ramp was really high, about 4 m of free fall, and the course was created by 3 bag to be touched in deep eddies. The battle has been quite hard because kayakers fought a lot to touch the bag and find their own way to the corrent again.
In the final run, the Adidas team mates Michele Ramazza and Sam Sutton had a spectacular head to head in the final part of the course. Sam manage to win with Michele right after him.
Long race
The long race on the Guil river has been for sure the highlight of the kayaking event. This race was the first European AWP first series race of the year. The river was pretty full of water with lot of crashing waves and holes and multiple lines between them. The race time was about 5 minutes from the tunnel rapid till the lake classical takeout.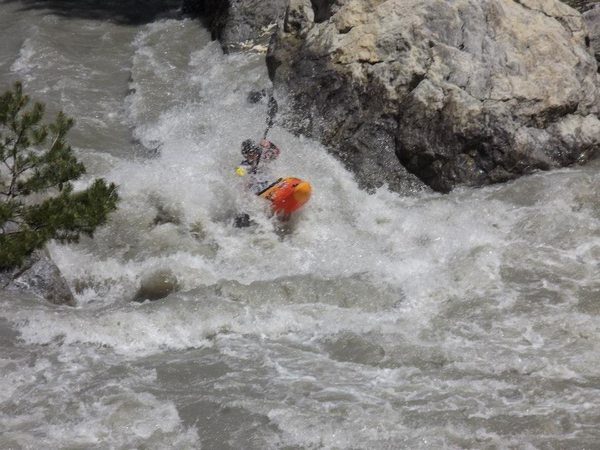 Eric Deguil won the race followed by Victor Legat and Michele Ramazza.
Sprint
The day after the original idea was to race on the Biasse creek, a very steep run in a wild side valley. However when we scouted the river the day before we found a class VI flooded creek with no chance to host a race.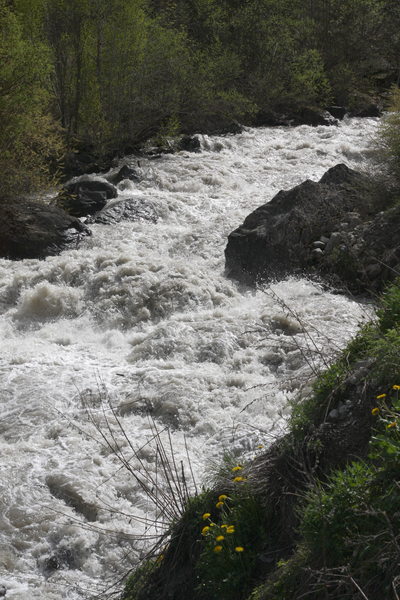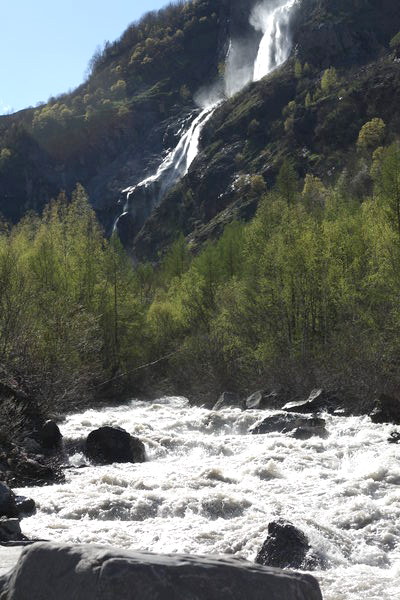 The organization decided then to move the race again on the final rapid of the Guil were the kayakers had 2 runs of 1 minute each to clean the line between the holes. Victor Legat won this competition with a good and consistent performance.
The overall result, the sum of the 4 extreme races, was:
1. Sam Sutton (NZ)
2. Eric Deguil (FR)
3. Victor Legat (CZ)

After this event Michele and Sam moved to Tessin to enjoy the spring flows of the famous Verzasca and Ribo. This two guys are training hard for the next competitions and their technical skills look improved from last year. Eric Deguil and Vicktor Legat shown their fiscal strength in this event and it will be an hard battle on the next events between those guys!