In Piemonte there are many rivers flowing down the west Alps. The most famous are the Chiusella, Soana and Stura. However there are other very nice creeks where is hard to find water but lucky kayakers can find spectacular runs.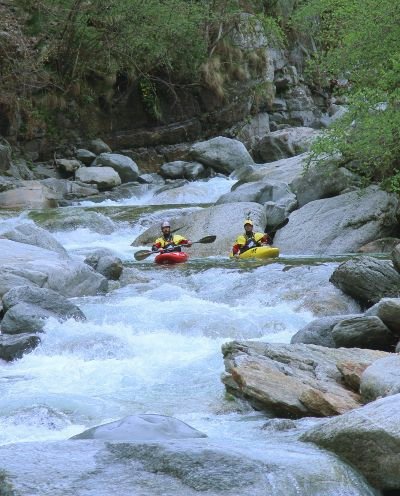 The 2012 winter has been quite dry here in Italy. However, this spring the rain has decided to fill up some rivers..so the last week-end I decided to move to west Alps near Torino, to paddle with the Adidas team member David Arnaud the local runs. The rain started on Sunday rising all the rivers in that area: we paddled the Germanasca as a warm up because the side creeks were still too low the first day. The day after we decided to paddle the Angrogna since the flow raised to the perfect level due to the heavy rain fell during the night. This is an extremely steep run just near the town of Torre Pellice: the river starts with a very steep boulder garden. After a kilometer there are some wonderful drops in the bad rock. One of them is called the "Angrogna Screw" because the flow of the 8 m drop is turned by the rock. The landing is also pretty narrow and it's very important not to follow the "screw" to avoid the wall in front of you. Unfortunately the footage of this rapid is lost in a GoPro that is now probably filming fishes in the Angrogna!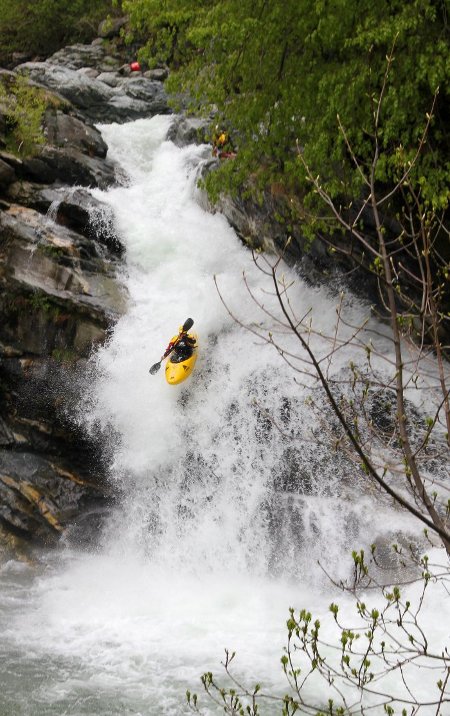 One of the other high-lights of the run is the waterfall scoutable from the main road. This nice drop ends with a 6 m free fall into a pool. Both of us ran the drop with a sweet line but the landing has been quite strong for our backs. Nothing bad but the day after we decided to paddle class 3-4...
As many other rivers in the Alps this one is going to disappear. Diggers are now making space for a new pipe that will take off all the water in the whole stretch. In the name of the "clean energy" politicians are spending the public money to destroy another river. The energy spent to build this power plant is probably more than 10 years of production. So, if you want to get this sweet river in your memories, hurry up!