This year the "Teva Extreme Outdoor Games" changed the name into "Eporedia Active Days". Despite the lower budget the format and the place have been the same:
an individual race with an overall result coming out from the race in Val Chiusella (king of the Falls), slalom and boaterX in the Ivrea artificial channel;
a team race by nation given by the sum of the times of the race in Val Chiusella and the slalom in Ivrea.
This year the Chiusella was quite low but the organizers moved the race course in the steepest part of the river with one drop after the other. Some of the drops we run this year are class VI with normal flows. Honza Lasko won this race with myself one second behind:
K1 Men
Lasko Honza (CZ), 4' 45.00''
Ramazza Michele (ITA), 4' 46.10''
Andrassy Pavel (SLK), 4' 52.90''
All athletes had a lot of fun competing in this hard and wonderful course.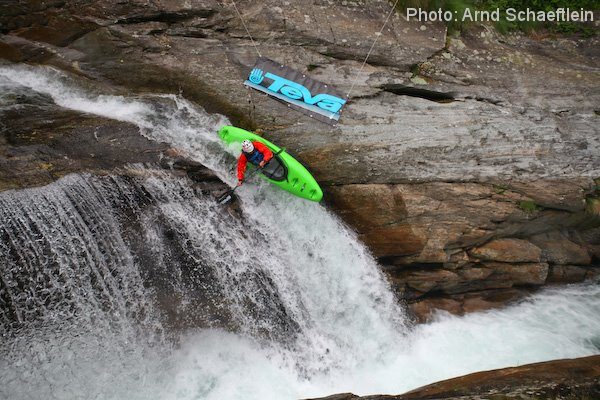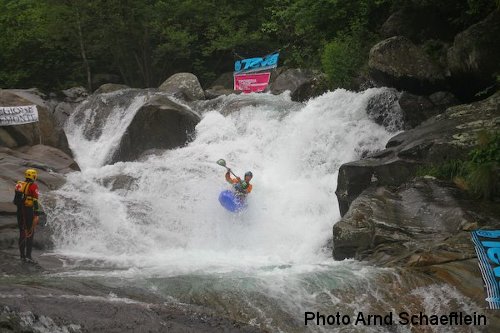 In Ivrea I had some bad luck and I lost a gate in the slalom race, loosing all the chances for the overall result. My team mate (now I can proudly say that..) Sam Sutton managed to show his talent winning the slalom competition with a great time 5 seconds better than anybody else.
The overall results at the end of the boaterX were:
K1 Men
Honza Lasko (CZ), 2930 points
Sam Sutton (NZ), 2895 points
Filippo Brunetti (ITA), 2800 points
K1 Women
Hubner Anne (GER), 2950 points
Chrimes Jannifer (GB), 2930 points
Saether Mariann (NOR), 1000 points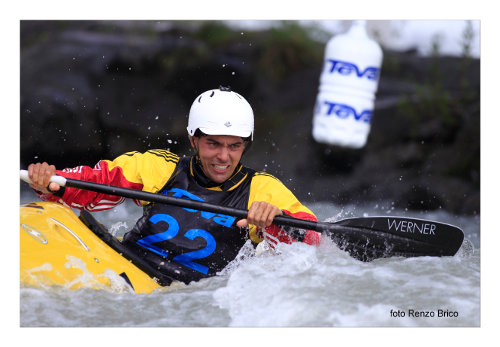 This is still the hardest race in terms of physical stress. Three days of competitions with at least 2 races every day. This year the participants were a little less than the past editions but the level was always very high and great kayakers were there.
For me it's now time to pack again my stuff and get ready for the next races in Meran (King of the Alps, ITA) and the famous Extreme Sport Week in Voss (NOR).