Realizing to have a new nice river close to your house is always a very good news!
Today I've finally run a river which is going to be one of my favourite home runs: Rio delle Tagliole. It's just 1 hour and 45 min from home and has water mainly in the fall and spring when it's raining. When the wind blows from south it's possible to run the rivers in this area also during winter.
The river is continously steep with some nice and technical drops. It's a very fun and long stretch of class IV-V whitewater. This wonderful creek has been hidden to me in the past years probably because it's quite diffucult and continuous and the local paddlers generally prefer other rivers around, more "drop and pool" style.
Especially in November, if you are lucky, it's possible to have good water, warm temperatures and amazing colors around.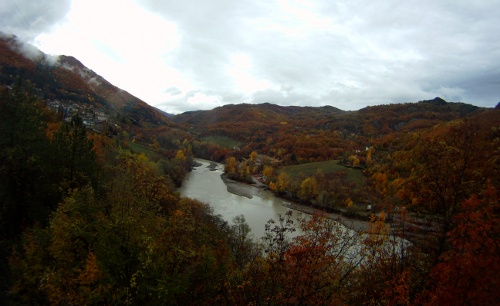 In this short video I just put together some GoPro shots to give an idea of the river style.
The river starts to have enough water when the gauge is between 70 and 85. To check the flow click on river gauge page and choose the Pievepelago Idro -> L link.