Once a year the Lipno dam releases water on the river Vltava, called also the Devil's stream. As soon as the water flows into this river, kayakers can enjoy a very fun run with lots of nice rapids. A nice train-service takes all the kayakers from the end of the 8km run back to the start in less than 10 minutes.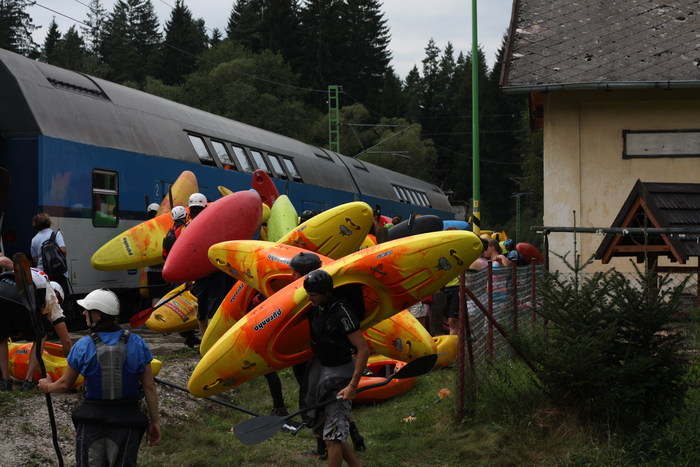 The race started with an extreme slalom as a qualification for the next round. Unlucky Sam Sutton missed one of the banner ending out of the semifinals. The semifinal was a medium distance free-ride race, about 4 minutes in the easiest part of the river. After this round, the athletes Michele Ramazza with all the best kayaker in the world were qualified for the top 15 Super Final.
The final run was a very hard 13 minutes race: an easy and physical part at the beginning, very good to get tired, and all the hard rapids and difficult lines close to the end. About half way down, there was also a rapid called "bloody hands", name which suites very well what happened during the week. Lots of kayakers ended up rolling in this slide, coming out with some hand injury. Someone even managed to break a part of a tooth!
In the final most of the best kayakers in the world arrived very tired at the end of one of the longest free-ride races in the creeking AWP series. Michele Ramazza took the 3rd place, Eric Deguil in 2nd position and the last year winner Mike Dawson won again.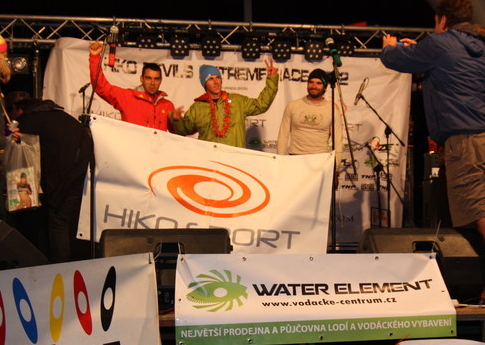 For Michele this has been a good test for the next upcoming race in Oetz, the Adidas Sickline World Championship. He confirmed to be able to race for the world title. After this race he will start a serious training to reach an even better shape to race down the hard Wellerbrucke rapid in Austria.